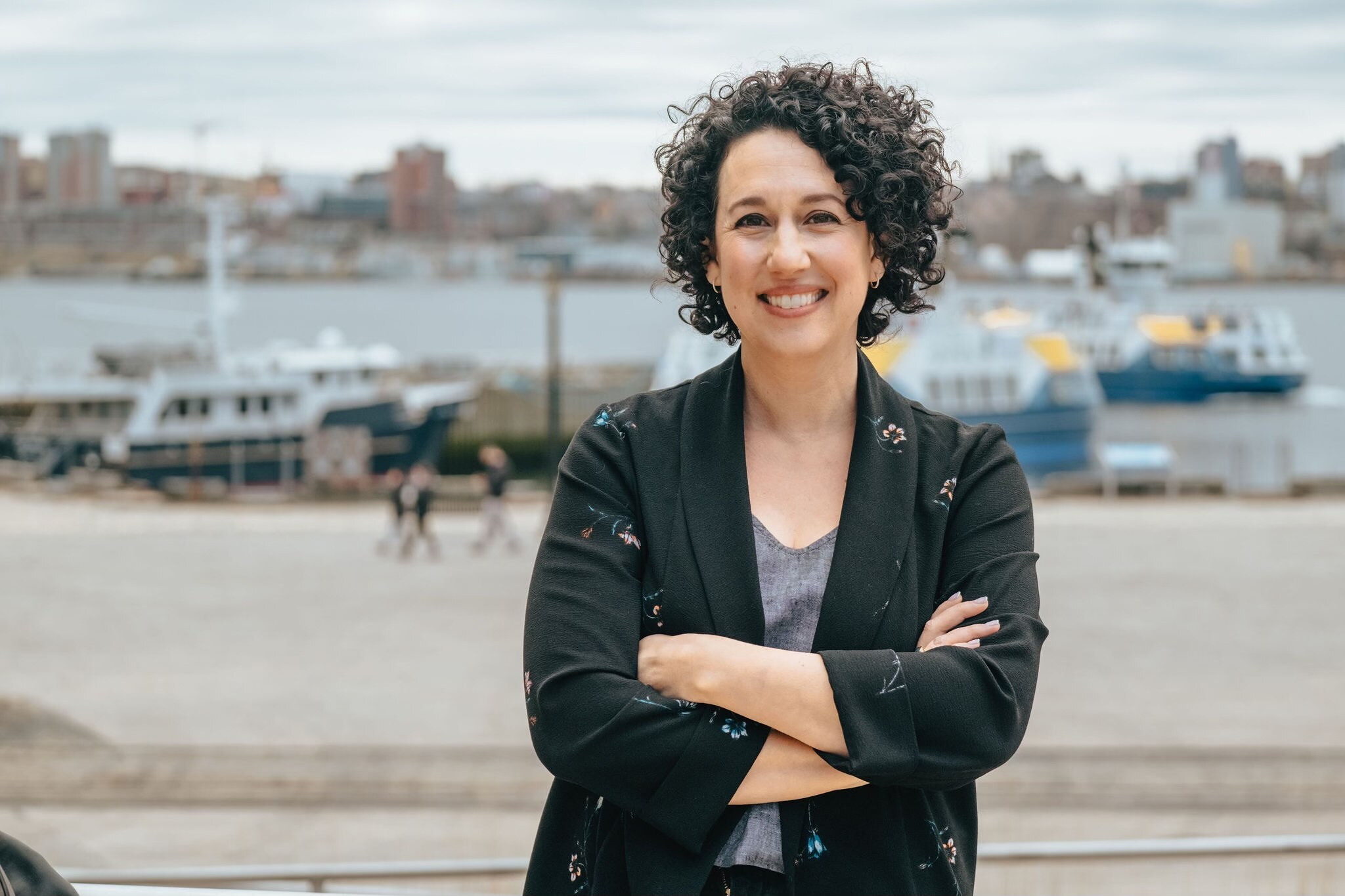 Claudia was elected Leader of the Nova Scotia NDP in 2022. In May 2017, she was elected as MLA for Dartmouth South.
Claudia is an engaged community member and, with her husband Jamie, mother to three school-aged children. Her passion comes from her children and her desire for them to have a happy and secure future.
Claudia was raised in Nova Scotia by her parents with her two younger sisters. Meeting Alexa McDonough as a teenager sparked an early curiosity for politics. She earned a degree from Dalhousie in Political Science and Anthropology and a law degree from the University of Victoria while organizing cross-cultural exchanges and forums and working in the service industry. She articled with the British Columbia Department of the Attorney General.
Her interests in democracy, justice, and education dovetailed when she came home to Nova Scotia to work as a legal educator with the Nova Scotia Barrister's Society where she was part of a number of innovative initiatives including TalkJustice–creating dialogues between lawyers, judges, and marginalized youth. Claudia has also worked as an associate publisher for a non-profit media company, as well as in the private sector and as a consultant in the area of organizational design and development.
With three small children and a partner in the arts, Claudia became engaged with and enraged by the Liberal government's treatment of these sectors. She put her name forward for nomination in 2016, was elected as the MLA for Dartmouth South in 2017, and was re-elected in 2021.
With your help, Claudia is ready to bring her real-world and political experience to the project of bringing the New Democratic Party back to government.